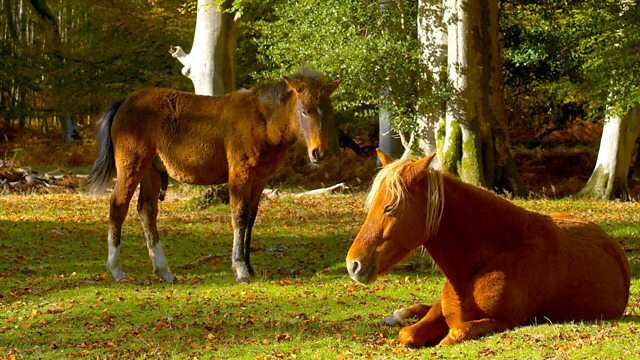 A Year in the Wild - Season 1, Episode 2
Technical
Episode Title: The New Forest
Episode Run Time: 60
Episode Air Date: 2012-08-03 19:00
Episode Summary: The New Forest is a fragment of the ancient wild wood that once stretched the length and breadth of Europe - it is also one of Britain's newest National Parks. This enchanted forest is like no other. Pigs and ponies roam beneath mighty oaks and beeches, and pockets of heathland shelter some of the rarest creatures in Britain, including dartford warblers, hobbies and sand lizards. People live here too - with a unique lifestyle that has survived since medieval times. This film follows a forest keeper, a coppicer, a storyteller and a farmer as the seasons change, revealing the secrets of an exquisite forest that is as old as England.